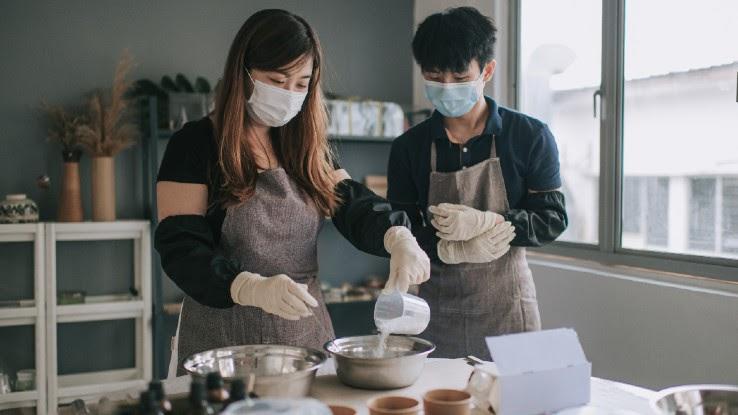 Whether you're looking to upgrade your store-bought products, find a new hobby, or remedy skin allergies, creating homemade soap is a great venture — even for beginners. DIY soap can be neutral or fragrant. You can integrate essential oils or lye — or skip both of those add-ins altogether. Whichever homemade soap recipe you choose, you'll be doing both your skin and the planet a huge favor by switching to natural ingredients.
Different Soapmaking Methods
As you embark on this fun, at-home soapmaking adventure, there are a few things you should keep in mind. First off, there are four common methods for making soap — and some are easier (or safer) than others.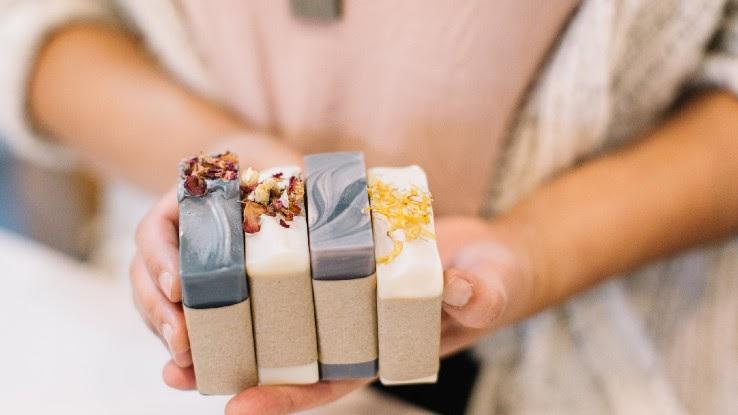 The Melt and Pour Method:
Melt and pour is probably the easiest method for making soap at home. It's not a full-on "made from scratch" method, however. Instead, it uses pre-made soap bases so you don't have to work with lye directly. This route still lets you choose scents and other add-ins though, which means you can safely avoid any allergens. With this method, you'll melt the pre-made base and pour your soap into a mold. Then, you simply let it cool — and voila!
Cold and Hot Process Methods:
Both of these processes are methods for making your soaps from scratch. The cold process takes longer than the hot process and produces a smoother, more "professional" looking soap. The hot process creates a more "rustic-looking" soap. With both methods, you'll need to work with lye. (More on that later!)
Rebatching:
Rebatching is basically refashioning "bad" soap into something usable. It's labor-intensive and time-sensitive, making it the most difficult method of the four. Still, it can help you save both money and ingredients.
Supplies, Tools and Information About Lye
While individual soapmaking recipes might call for some specifics, most overlap when it comes to what tools and supplies you'll need in your arsenal.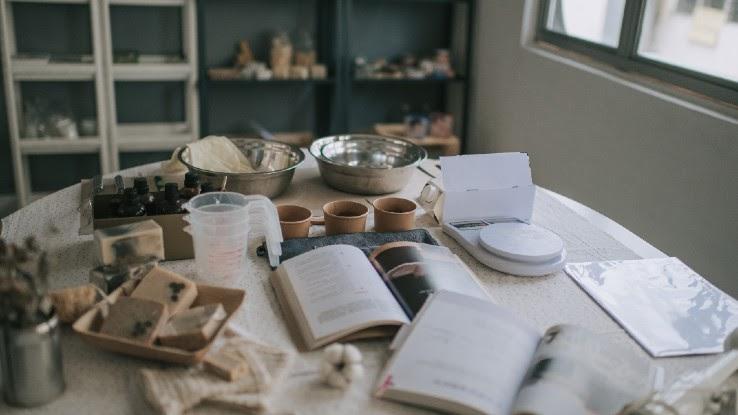 Scale, since ingredients are weighed rather than measured by volume
Thermometer
Immersion blender (Note: Only for some methods.)
Heavy-duty silicone spoons and spatulas (Note: Don't use your go-to cooking utensils.)
Containers for mixing lye
Safety gear, like goggles and gloves
Separate containers for mixing soap batters
Soap molds
Soap cutter (Note: Optional, yet helpful.)
Coffee grinder for grinding herbal and natural ingredients, like lavender and oats
Be Cautious When Working With Lye:
Also known as sodium hydroxide, lye is a strong, caustic salt that should be used with caution. If you're making soap from scratch with lye, you should always wear protective gear, including eye goggles, gloves, long sleeves, and full-length pants.
Simple Castile Cold Compress Soap
Need an easy homemade soap recipe to start with? Try this cold compress soap from Soap Queen, which uses castile soap. To make it, you'll need pure olive oil, lye, distilled water, tomato leaf fragrance, castile soap, and sodium lactate, if you want to enhance the soap's longevity. This beginner-level DIY also teaches you how to use soap stamps, which can add a more personal touch to any homemade bar.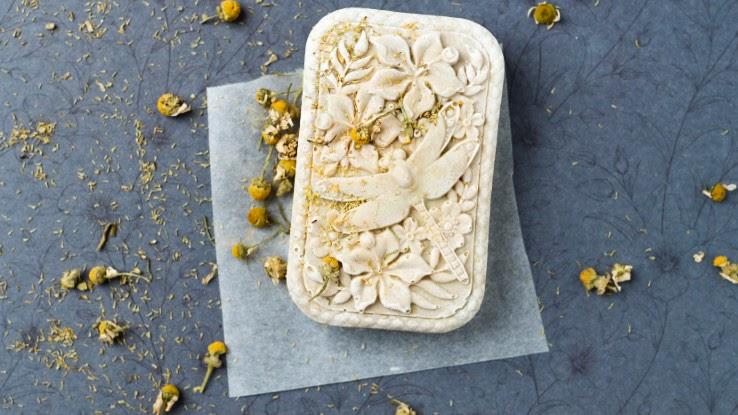 Lavender Dream Soap
Need the perfect wind down after a long, exhausting day? The Lavender Dream Soap from Spruce Crafts makes the perfect companion to any relaxing bath. Lavender naturally helps our minds and bodies relax — and, when combined with other soothing essential oils, it makes for unparalleled serenity. For this three-pound cold-process recipe, you'll need palm, coconut, castor, olive, and sunflower oil, as well as some cocoa butter, lye, water, and lightly ground lavender buds. In terms of essential oils, the recipe recommends blending in scents like orange and patchouli.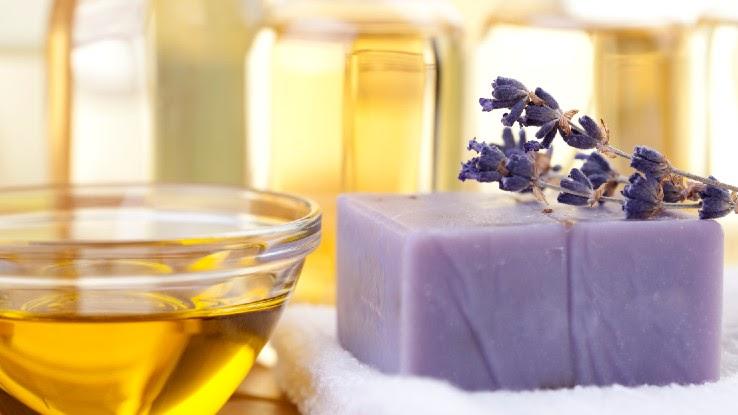 Bastille Honey Soap
A great soap for babies and young children, Bastille honey soap, like this recipe from Healing Harvest Homestead, is known for being gentle, all while providing a really great lather. Best of all, this hot-process soap will soothe dry, sore and irritated skin. This DIY soap also has a shorter curing time than homemade Castile soap products, so, if patience isn't your virtue, you may want to check this recipe out. To make this soap, you'll need distilled water, lye, olive and castor oil, shea butter, honey, pure vanilla extract, and lavender essential oil.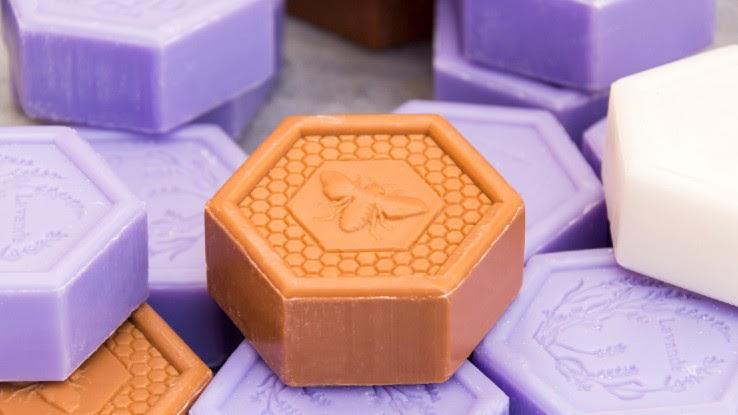 Refreshing Aloe Vera Soap
Another great soap for folks with sensitive or super dry skin is aloe vera soap, like in this one from The Nerdy Farm Wife. It's also a great summertime option since the aloe vera is perfect for soothing sunburnt skin. Of course, that's not aloe vera's only benefit. This wonderful ingredient moisturizes; aids the wound healing process; fights skin aging; reduces infections and acne; and even lightens facial blemishes.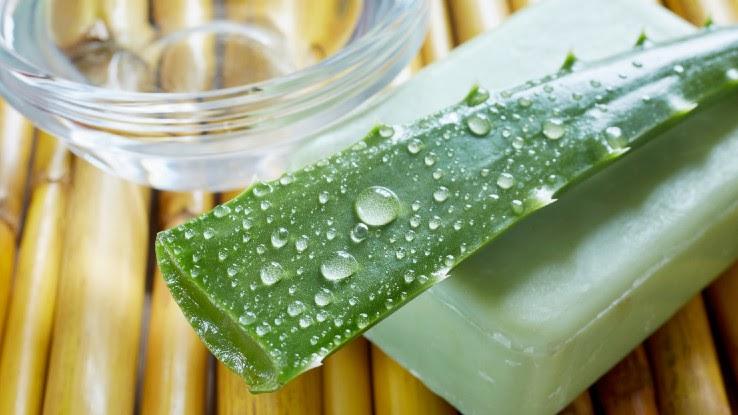 To make this gentle, cold-press soap, you'll need distilled water; lye; fresh aloe; olive, coconut, castor, and sunflower oil; tallow or shea butter; chlorella powder and fresh green clay, both for coloration; rosemary antioxidants; and sodium lactate (optional). If you're allergic to coconut oil, try babassu oil instead.
Easy Handmade Goat's Milk Citrus Soap
One of the easiest and best smelling soaps is this melt-and-pour goat's milk citrus soap from hello, Wonderful. All you'll need is some goat's milk for the base, citrus-scented essential oils and some dried citrus fruit slices. While it may sound surprising at first, goat's milk also offers some great benefits: It's a great cleanser for sensitive skin; it's rich in healing, nurturing nutrients; it supports a healthy skin microbiome; and it helps to exfoliate skin.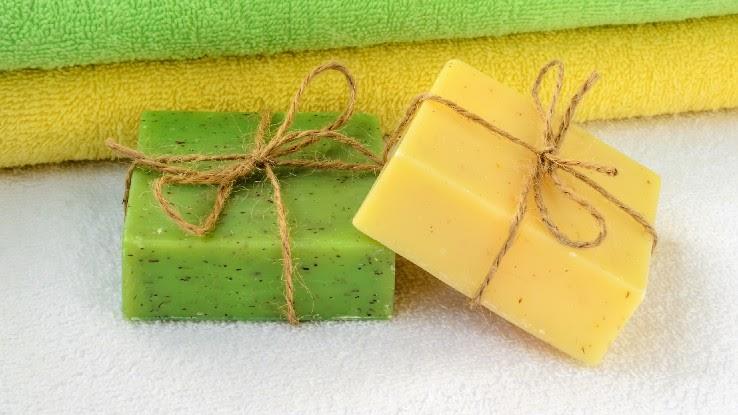 Needless to say, soapmaking is a lot of fun — and it leaves a lot of room for creativity!