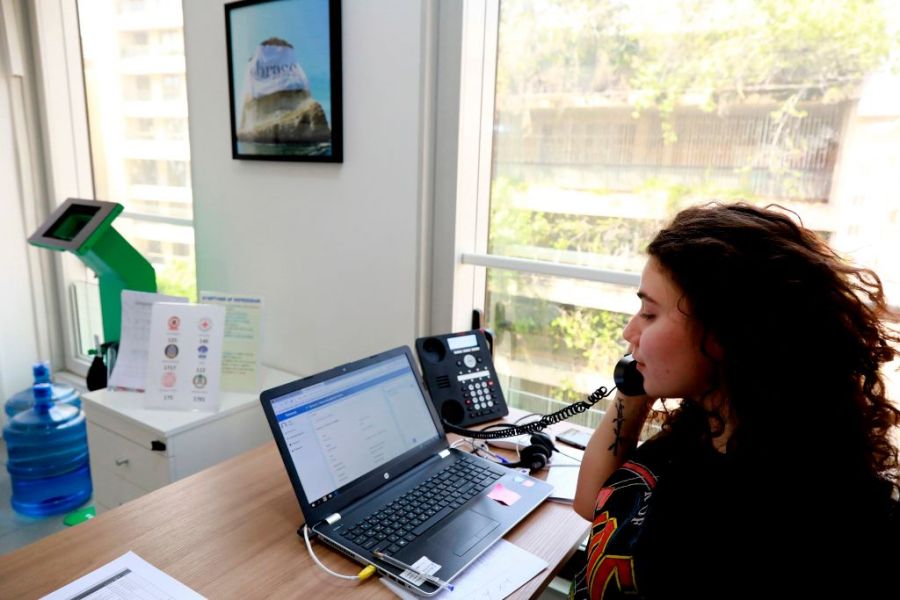 If you or someone you love is struggling with psychiatric illness, addiction, domestic violence, or other problems that pertain to mental health and overall well-being, know that help is available. Expensive treatments aren't the only options at your disposal — trained and compassionate people are ready to speak or text with you in times of crisis. To help raise awareness for Suicide Prevention Day, we're sharing the following mental health hotlines.
The Suicide Prevention Lifeline
Thoughts of suicide can be intensely distressing, and some people may feel that they can't talk about it without upsetting their loved ones. If this sounds familiar, you aren't alone. The Suicide Lifeline (1-800-273-8255) is available 24 hours a day, seven days a week, and is staffed with professional crisis counselors who want to hear from you.
The National Domestic Violence Hotline
Domestic violence can negatively impact physical and mental health, and it's never the victim's fault. Violence is not an acceptable reaction, period. If you are in crisis due to a domestic violence situation, call the National Domestic Violence Hotline at1-800-799-7233. It's open 24/7 and offers a range of different services, including safety planning.
Veterans' Crisis Line
The U.S. Department of Veterans Affairs runs a Veterans' Crisis line that you can reach in multiple ways. You can call 1-800-273-8255 and press one to talk to someone if you're in crisis and need help, or you can text 838255 from your mobile phone to text chat with a crisis responder. You can also chat online by visiting https://www.veteranscrisisline.net/get-help/chat. These services are available 24/7 for all active-duty service members and veterans of the U.S. armed forces.
The Trevor Project
As one of the leading nonprofits focused on advocacy and outreach to LGBT+ people, the Trevor Project is a great resource for those experiencing bullying or feeling distress over their gender and/or sexual identity. Call its 24/7 crisis line at1-866-488-7386 or visit the website at thetrevorproject.org to learn about other crisis counseling options.
TransLifeline
Transgender, nonbinary and other gender nonconforming individuals can find crisis counseling and other help through the TransLifeline. Residents of the USA can call 1-877-565-8860, while those in Canada can call 1-877-330-6366. Both hotlines are available 24/7 and can handle a range of different crisis and distress scenarios.
National Drug Helpline
People struggling with substance abuse and addiction can call the National Drug Helpline (1-844-289-0879) for treatment and recovery information. Whether you're curious or in crisis, this is a great resource for both drug and alcohol issues.
SAMHSA Helpline
The U.S. Substance Abuse and Mental Health Services Administration has a confidential helpline that you can call 24/7 for information on treatment and support. The hotline (1-800-622-4357) is suitable for concerned loved ones and individuals in distress, but it's not a crisis counseling service.
Project Safe Place
Children who are being abused or otherwise feel unsafe at home can text their location to 69866 to get information on the closest Safe Place shelter and to text with a professional. These messages are confidential. You can also call the National Runaway Safeline at 1-800-786-2929.
National Child Abuse Hotline
Children, parents and anyone who is concerned that a child may be abused can call the Childhelp National Child Abuse Hotline at 1-800-422-4453. This hotline is available 24/7.
Local Crisis Resources
If you are in immediate danger of harm from yourself or others, it may be best to call your local emergency services using 911 rather than chatting with a crisis line. Be aware that police may respond to this call and that their training in dealing with mental health crises may be limited. Exercise careful judgment in making this call and consider if police intervention is appropriate for your current situation. If circumstances become dire, then local emergency services are likely your best option.