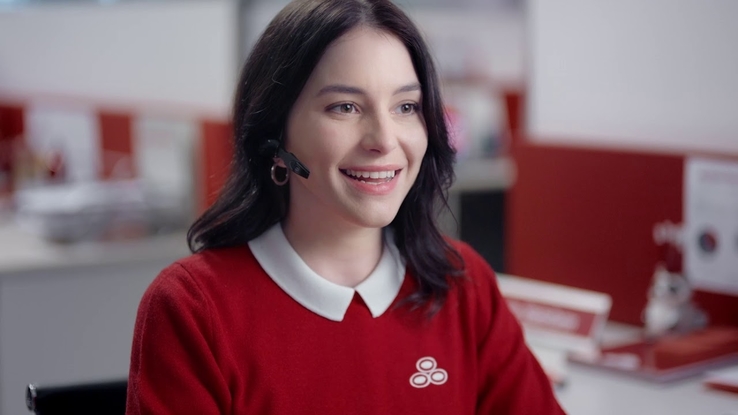 While State Farm is perhaps best known for homeowners insurance, it also offers supplemental health insurance, and you can buy Blue Cross Blue Shield individual medical coverage through State Farm agents. While these services are only available in some states, depending on your medical needs, they may be right for you. To apply for State Farm health insurance, you'll need to contact a local agent and fill out an application.
Company Background
State Farm was founded in 1922 as an auto insurance company. Since then, it's expanded into home insurance, life insurance and health insurance as well as coverage for your boat, motorcycle, motor home, farm or ranch, off-road vehicle or pet. You can also get renters insurance and disability insurance through State Farm.
State Farm was 36th on the 2019 Fortune 500 list and has roughly 60,000 employees and 20,000 insurance agents spread across all 50 states. Insurance Business America notes that the company claims to processes almost 40,000 insurance claims a day. State Farm also has an A+ rating from the Better Business Bureau. However, the company is not BBB-accredited and faced legal action from the state of California in response to its homeowners insurance policies
Types of State Farm Health Insurance
State Farm offers three kinds of health insurance: individual medical coverage offered through a partnership with Blue Cross Blue Shield, which is what most people think of as health insurance; supplemental health insurance, which is designed to be used alongside a separate individual medical coverage policy for additional benefits; and Medicare supplemental insurance, which is for use alongside Medicare.
While State Farm offers insurance coverage in all 50 states, it does not do the same for health insurance. For instance, Blue Cross Blue Shield-backed individual medical coverage is only fully available in Colorado, Idaho, Illinois, Minnesota, Montana, New Mexico, Oklahoma, South Carolina and Texas. According to State Farm's website, policies are also available in California, Georgia, Missouri, Ohio, New York, Oregon, Utah, Virginia and Washington, but not all counties have access to them.
Individual Medical Insurance
Because State Farm insurance agents sell Blue Cross Blue State individual medical insurance policies rather than their own, your health insurance needs will be provided by either Blue Cross or Blue Shield after purchasing a policy, meaning customer service and other interactions will be through them. Even so, State Farm insurance agents can help you review different policies and select one that's right for you. also has individual health insurance options.
Insurance plans offered by State Farm agents may meet the requirements of the Affordable Care Act's individual mandate, meaning you won't face a penalty for not having health insurance if you chose a qualifying plan. You may be able to qualify for subsidies for individual medical insurance under the Affordable Care Act if you make between 100 and 400 percent of the federal poverty level. You may also receive other state or federal benefits, such as advanced tax credits or other subsidies.
Supplemental Health Insurance
These policies are designed for people who expect to face extra health costs due to hospital stays, such as deductibles and coinsurance from an individual medical insurance policy, private hospital rooms, outside child care, private-duty nursing and travel costs such as transportation, food and lodging.
Unlike an individual medical insurance policy, coverage begins from the start of your hospital stay without a deductible or waiting period, with covered hospital stays payable for up to one year if it's the same cause or a related condition. Reimbursements go directly to you unless the insurance company is directed by you to do otherwise.
Medicare Supplement Insurance
Where a supplemental health insurance policy covers hospital stays not otherwise covered by an individual medical insurance policy, a medicare supplement insurance policy can pay some of the costs that a Medicare plan won't, such as deductibles, coinsurance and copayments and sometimes hospital or medical services that would otherwise fall outside of Medicare.
You may be able to purchase such a policy if you're 65 or older and are enrolled in Medicare Parts A and B. Depending on which state you live in, you may also qualify if you are younger than 65 if you would otherwise qualify for Medicare because of a disability or need dialysis or a kidney transplant due to permanent kidney failure.
Enrolling in a Policy
To find out which policies are available in your area, you need to find a local agent. To do this, you can either call 800-STATE-FARM (800-782-8332) or visit the company's website at www.statefarm.com. Select "Insurance" from the top of the page. Under "Health," select from "Supplemental Health," "Medicare Supplement" or "Individual Medical" depending on the kind of policy you're interested in. You will be prompted to enter your zip code and possibly your state to find an agent near you and receive an insurance quote.
Once you are in contact with your agent, be prepared to answer questions about your medical and financial history to determine the best policy for you.
Pros and Cons of State Farm
State Farm offers a range of products, and customers benefit from the fact that it's a large, established company with agents across the country. You can also often get insurance discounts by bundling multiple kinds of insurance through State Farm, and the company offers a mobile phone app for managing services provided directly by the company. However, according to The Balance, the company's customer service rankings with J.D. Power & Associates are not the highest in its field, and consumer ratings with the Better Business Bureau are lower than the Bureau's own rating might suggest.
Resource Links
https://www.insurancebusinessmag.com/us/companies/state-farm/67041/
https://fortune.com/fortune500/2019/search/?name=state%20farm
https://www.statefarm.com/insurance/health/supplemental-insurance
https://www.statefarm.com/insurance/health/individual-medical
https://www.thebalance.com/state-farm-insurance-an-overview-4797626