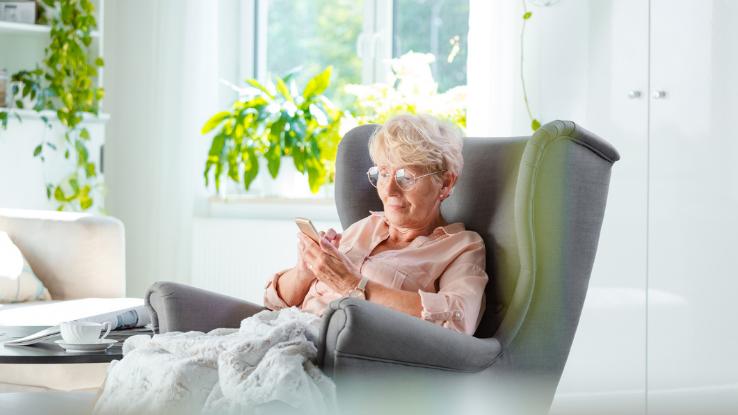 Loneliness affects people across age groups all over the world. Prior to 2020, loneliness was still taken seriously as an issue, but the COVID-19 pandemic heightened the issue to what's now being called a "loneliness epidemic." With the pandemic, overcoming loneliness can seem harder than ever, but you're not alone — and it's easier to do than you might expect.
According to a 2021 Harvard study, 36% of people who participated noted that they experienced loneliness "frequently" or "almost all the time." That 36% of all participants included 61% of people aged 18-25 and 51% of mothers with young children. Fortunately, assistance for lessening this loneliness doesn't have to be hard to come by.
A variety of strategies can help you limit loneliness and start connecting with people again, even from the comfort of home. To get you started, we have 14 excellent tips on how to overcome feelings of loneliness that you can start using today.
Listen to a Podcast
When there aren't a lot of people around you, podcasts can actually offer an effective quick fix. A 2016 study published in Nature found that hearing human speech can stimulate different parts of our brains that otherwise might not be too active. So, all it takes to energize us is a discussion or two.
There are so many different types of podcasts available to listen to now that you can find one on almost any subject that appeals to you. Choose a podcast by one person or a small group, depending on the type of human contact you're yearning for.
Call Someone…and Get Creative!
When you're wondering how to overcome loneliness, calling someone can seem like kind of a given. But it's the way you talk to someone that could change how you feel — and there have never been more different ways to call someone. For example, instead of calling one of your go-to contacts, maybe reach out to someone you haven't spoken with in a while. They might be lonely, too. Or, instead of using a phone, you can video chat with people on Zoom, through social media or even online through your gaming console.
Head Outside for Some Fresh Air
What you see will depend on your locale, but getting up and moving could get the ball rolling on overcoming loneliness and getting out of your funk. You can go as big as you want with this and head out on a longer hiking trail, down a busy city street or to your local botanical gardens to try and elevate the experience — but a trip around the block can do the trick, too.
Volunteer in Your Community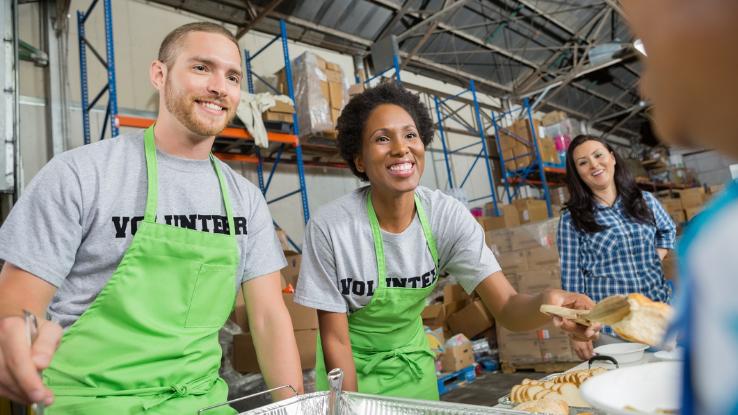 Volunteering is a great way to overcome loneliness. It gives you the opportunity to be around people, which can help even if you're shy. You might be answering phones, serving food to those in need or building a house on a team — helping others can help you in the long run for a number of reasons, but it's especially rewarding when you're experiencing loneliness.
Read a Book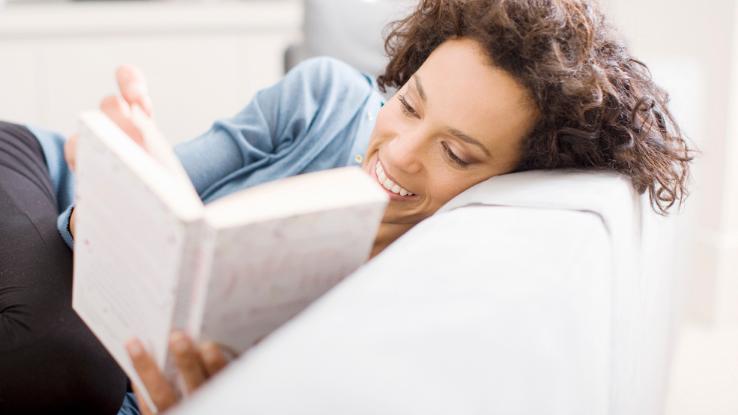 When this world seems lonesome, why not temporarily teleport yourself to another? A study published in Creativity Research Journal found that reading fiction can make you feel less lonely and more social around others. It turns out spending time in other worlds prepares you for dealing with life here in our world. If you aren't sure where to start, our friends at Ask have made lists of inclusive SFF reads, memoirs, graphic novels and even #Bookstagrammers to get you started.
Try Yoga (or Join a New Yoga Class)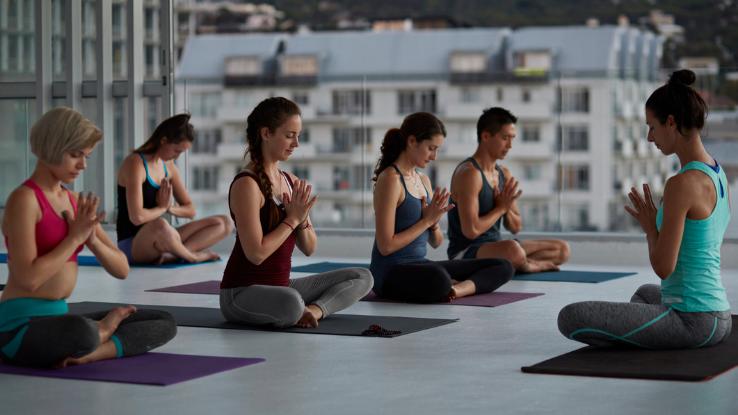 Sometimes the answer to discomfort lies deep in your body. Yoga can help you realign whatever might be going on in your body and improve your wellbeing, both physically and mentally. With so much stretching, breathing and other meditative qualities, yoga could be a great way to help overcome loneliness. If you already do yoga and still feel lonesome, taking a different class can help you connect with new people and practice the art in a way that might feel less mundane.
Join a Community Forum Online, or Start a Niche Social Media Account
Internet forums can be thriving communities that can help you feel less alone. It's important to find a forum that's active, with enough posts to keep you engaged. A well-moderated forum is great because it means there are people watching the forum and ensuring everyone involved has a pleasant and non-harmful experience. There are forums for niche interests like cars, animals, books and lifestyle support that help people learn things like fitness, cooking and home improvement.
If forums seem a little unapproachable (which can be the case for those that have users who've been posting for decades), create a social media account dedicated to an interest and interact with people with those same interests. Whether you're into vintage candy or iguanas, you may find that you aren't alone.
Start Watching a New TV Series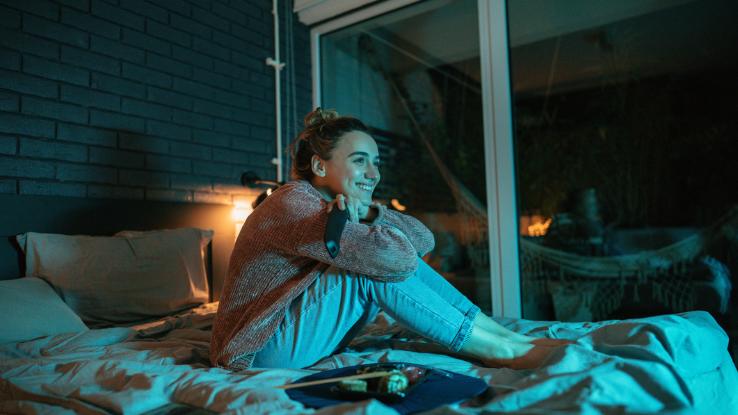 Participating in discussions with people who share your same interests can be a great way to heal the loneliness blues. Finding a TV series that's ongoing can allow you to join in on current conversations surrounding the show and speculate on future events. If you choose a show that's over already, going with a longer show could be better to turn to during lonely times. You can spend more time watching and getting to know the characters. Shows that go for eight or more seasons have passionate followings, so you might have more to talk about when connecting with folks online or in person.
Adopt a Pet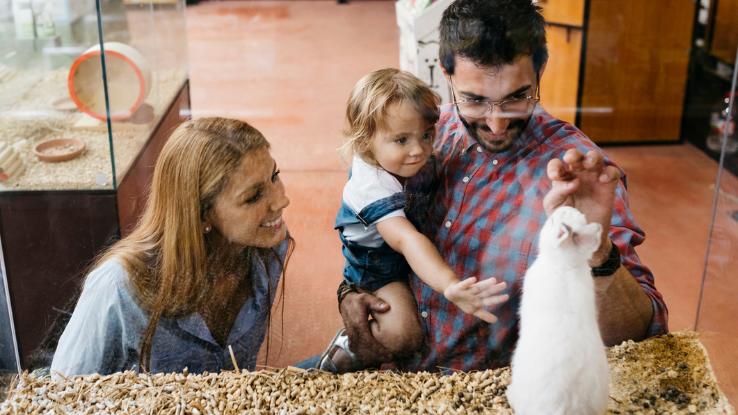 Whether you prefer to hear "bark" or "meow," an animal can make a great companion when you're feeling lonely. Paying attention to their needs — like taking them for walks and cleaning up after them — can keep you so busy that your loneliness may disappear for a while. Owning a pet can curb feelings of isolation like those we've experienced during the pandemic. Remember, too, that there are more lowkey pets like fish, snails and hamsters if you aren't up for running after four-legged friends.
See What's Up at Your Library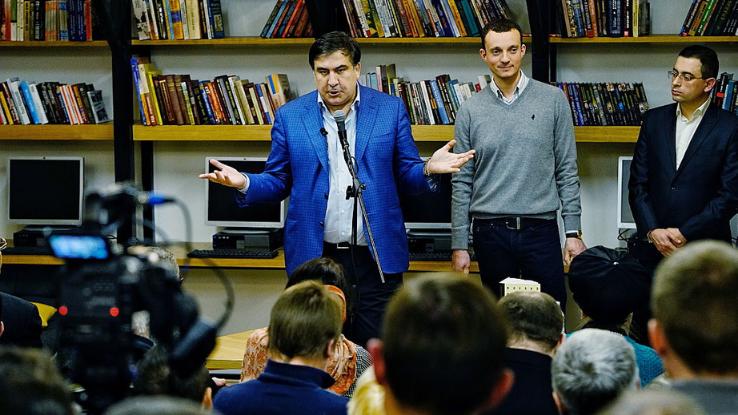 Libraries are amazing hubs for overcoming loneliness. There are always people there looking for space to study, to work or perhaps to find work. At most libraries, there are lectures, author readings and other events that are prime for networking and other social interactions. Some events will be smaller and more approachable, while others will be bigger if you want to be more of a face in the crowd. You don't even have to read or check out a book to reap the many benefits at your local library.
Become a Plant Parent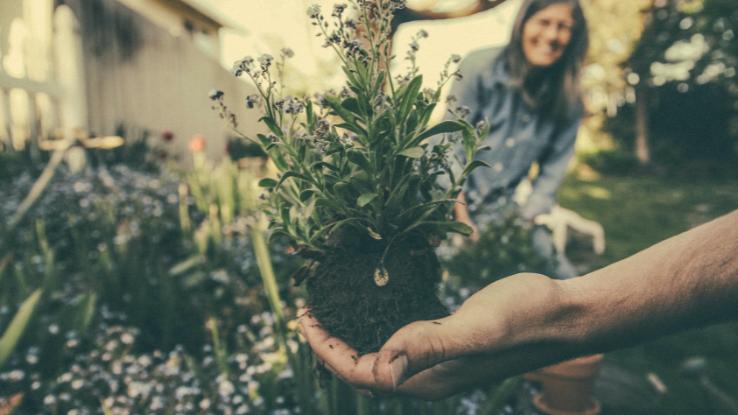 Want to feel less lonely but aren't sure about the level of commitment a pet requires? Interacting with indoor plants can help reduce stress and improve your concentration. Maybe it's the air they emit. Maybe it's the rush you'll get when you sing to your plant (because that's what everyone who gets a plant does, right?). Or maybe there's something about helping a plant grow that's just soothing?
Try Group Fitness Classes and Intramural Sports
Yes, there will be endorphins associated with the exercise you do, but the connections you make with people can stand out just as much! When you're wondering how to overcome loneliness, joining group fitness classes or an intramural sports team can help you meet more people and form lasting connections. You'll already have something in common — the shared experience of exercising and sometimes competing — so you'll always have that to fall back on if you're searching for things to talk about.
Research (and Attend) Local Conventions
If you've tried forums or started a social media account, you can take things to a new level and seek out your niche interest in real life. Conventions are a great way to learn about your interests, see those who are considered experts in the field and connect with people interested in that same field. There are more conventions (or "cons, as they're often called) than those that fall under the comic book-centric umbrella: There are conventions for health professionals, writers and car enthusiasts, and there are even some that cater to more off-the-beaten-path interests like clowns or mermaids. Check your local convention center's schedule to see what might be coming to your town.
Forgive Yourself With a Treat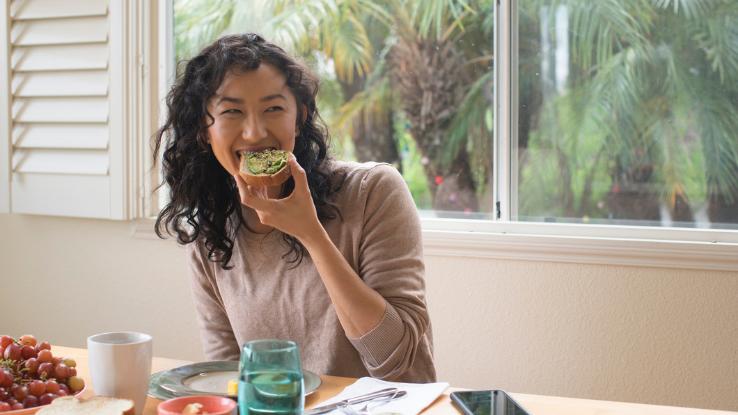 Self-care can be a great antidote to loneliness and it can take a lot of different forms — so you're sure to find something appealing. It could mean a trip to the spa for a massage or skincare treatment. It could mean baking something or buying something you wouldn't normally eat every day but that you really enjoy. It could mean a day trip or even a rare nap — virtually anything that helps you feel better.
How to Overcome Loneliness: Other Resources
We can't stress enough that feeling lonely isn't at all uncommon or abnormal. Long-term loneliness can result in higher stress levels, increased blood pressure and other ailments. Overcoming loneliness is important because it can lead to a longer, more fulfilling life.
If your feelings of loneliness ever get to be overwhelming or a bit too much, we suggest looking into virtual counseling or using one of the many mental health hotline options available. If you've found something to cure the lonely blues, either from this list or that you figured out on your own, you can always try reaching out to someone that may be lonely — it'll help you both feel more connected.
.
Resource Links:
https://www.campaigntoendloneliness.org/the-facts-on-loneliness/
https://psycnet.apa.org/record/2009-01844-004
https://www.nature.com/articles/nature17637?utm_medium=affiliate&utm_source=commission_junction&utm_campaign=3_nsn6445_deeplink_PID100045652&utm_content=deeplink
https://habri.org/assets/uploads/Addressing-the-Social-Isolation-and-Loneliness-Epidemic-with-the-Power-of-Companion-Animals-Report.pdf