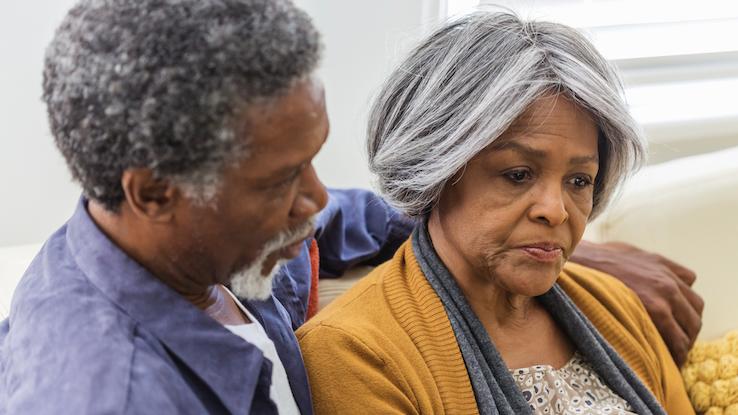 Grief is a normal response to losing a loved one. It can take lots of time and support to process your feelings. While the sense of loss may never completely go away, you can find ways to work through your grief and move forward.
When you're grieving, you may experience a range of emotions like anger, shock, anxiety and guilt. Celebrating holidays or other life milestones can also trigger new waves of grief. No matter what stage of the grieving process you're in, there's support out there that can help. Here are some tips for how to work through your grief and loss.
How to Process Grief in a Healthy Way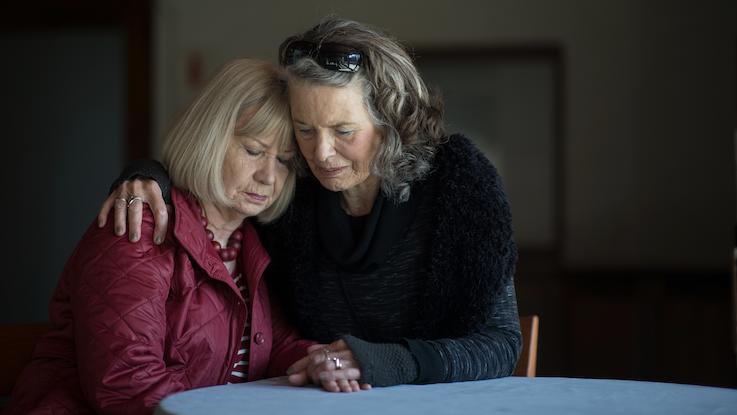 After a loved one dies, your emotions may be unpredictable, and you may have long periods of sadness and depression. The first step in processing your grief is to acknowledge that these mood changes are normal, and to let yourself experience any emotions that arise.
Make time to take care of yourself. Eating healthy foods, exercising and getting enough sleep will have a positive impact on your physical, mental and emotional health — even in the midst of grief.
While you may be tempted to isolate yourself, it's important to stay connected with friends and loved ones during this difficult time. Sharing memories and stories of the person you lost can be healing. And having support from friends and family will remind you that you're not alone.
If you're having trouble processing your feelings, it may also help to see a mental health professional. A trained therapist or counselor can help you find healthy ways to deal with your emotions. Ask your doctor to refer you to a mental health specialist.
If you need help right away, help is available 24 hours a day.
For a free referral to mental health services, you can call the National Helpline at 1-800-662-HELP (4357).
If you or someone you know is thinking about suicide, call the National Suicide Prevention Lifeline at 1-800-273-TALK (8255).
Find a Grief and Bereavement Support Group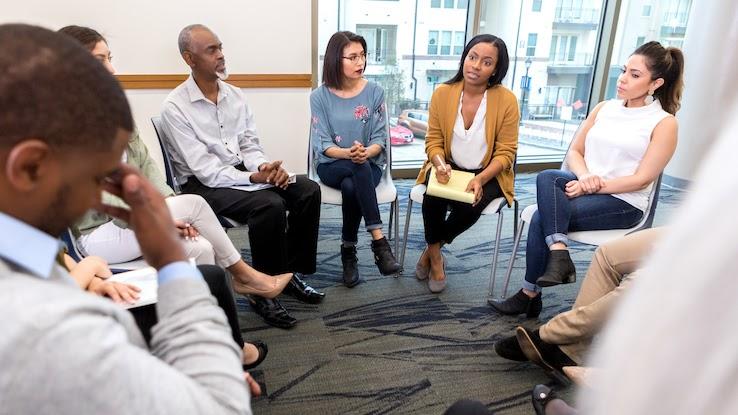 While there are ways for you to deal with your grief on your own, it's also helpful to spend time with people who can understand what you're going through. Attending a bereavement support group can help you process your feelings a little better.
With just a simple web search, you may be able to find free bereavement support groups in your area. Local funeral homes, hospices, hospitals, churches and community centers may also have grief support groups you can join.
If you prefer a virtual grief support experience, you can search for virtual bereavement groups that meet over video chat — or join an online grief support forum. For example, Grieving.com is one popular online grief support community where people share their stories and offer messages of support to others.
Use Grief and Loss Worksheets to Process Emotions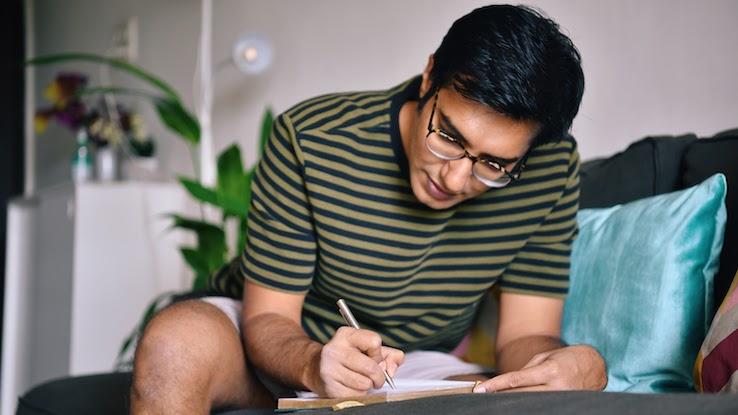 In addition to attending support groups and therapy, printable worksheets can also be helpful when handling grief and loss. By answering questions that help you look internally, you may gain a better understanding of your feelings. For example, these worksheets often ask what you miss about your loved one and what triggers your negative emotions. Talk with your doctor, therapist or support group leader about grief and loss worksheets.
You may also find that keeping a journal will allow you to get your feelings out. Writing your feelings down on a regular basis can help you process what you're going through. Try taking a few minutes when you wake up or before you go to bed to write about what you're feeling.
How to Help a Loved One Deal With Grief
If a family member or friend is grieving a loss, it can be hard to know how to support them.  It's best to avoid comparing your own bereavement experiences to theirs, and usually best to skip the clichés about the person being in a "better place." But don't be afraid to talk about the loss — avoiding the subject entirely can do more harm than good.
Start by asking them if they want to talk about their loss, and really listening. Give them time and space to talk about their feelings and their memories of their loved one. And if they're not ready to share, don't try to force it. Everyone opens up in their own time. Keep reaching out, checking in and spending time with them.
You can also offer to do practical things like cooking and running errands. Taking care of these little necessities can be very helpful for someone who is grieving. Above all, try to be patient and understanding as your loved one works through their bereavement — and make sure they know you're there to support them, however long the process takes.
Resource Links: