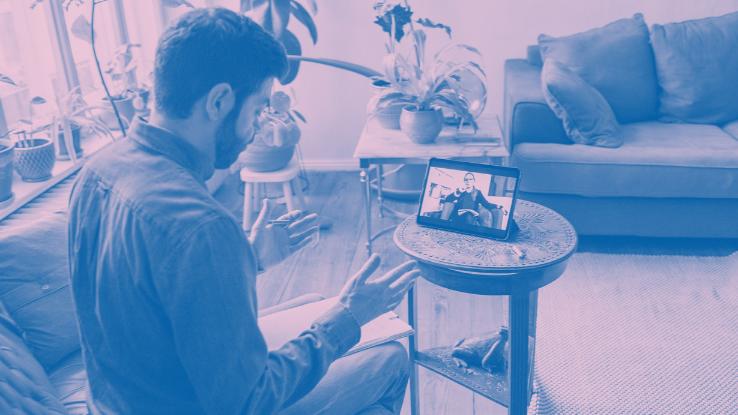 Taking care of your mental health is equally as important as taking care of your physical health. Those living with a mental illness or disorder — whether ongoing or temporary — often find that it affects many areas of their life, including their personal relationships and work. The best way to navigate mental illness and care for one's mental health? Seek out treatment from a professional. 
How do you know when it's time to reach out? If you're feeling constantly overwhelmed, it's probably a good idea to seek support. The good news is that there are many types of mental healthcare available folks — in fact, there are even ways to connect virtually. Depending on your situation, you'll have to decide which one is right for you. To help raise awareness for World Suicide Prevention Day, we've rounded up some great mental health resources for those seeking support and treatment. 
Everything You Need to Know About Talk Therapy
Therapy, also known as psychotherapy or talk therapy, is an ongoing process where a person meets with a licensed therapist or psychiatrist to discuss their feelings and any issues they might be navigating in their life. Those dealing with prolonged sadness, lethargy, anxiety, addiction, low self-esteem, or any other challenging thoughts or behaviors often benefit from talk therapy.
Therapy can also be invaluable to people struggling with chronic mental disorders and illnesses, such as bipolar disorder, schizophrenia, clinical depression, and generalized anxiety disorders. Some of the benefits of talk therapy? Patients often better understand their emotions, resolve emotional or behavioral obstacles or compulsions, improve interpersonal relationships, get a better night's sleep, and develop healthy coping mechanisms.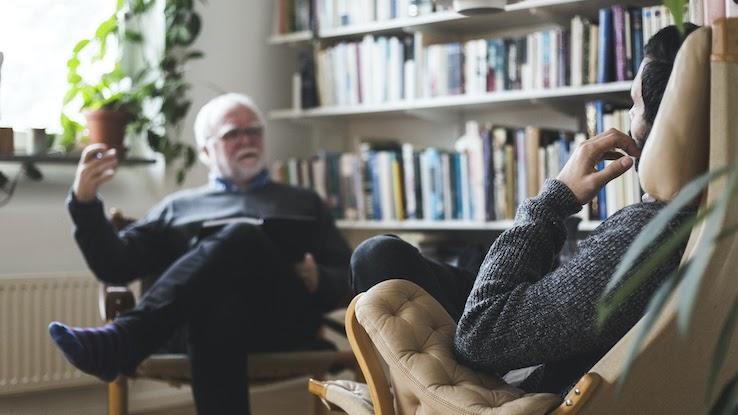 Many health insurance plans cover at least some of the expenses of mental healthcare. The Affordable Care Act has mandated that all plans purchased through its marketplace must cover mental health services. Additionally, many employer-sponsored insurance plans cover mental healthcare as well.
You can find out if you are covered — and what, exactly, your insurance covers — by logging into your insurance account online to seek out that information. Alternatively, you can call your insurance provider directly. Once you figure out what's covered, you'll likely need to choose a therapist within your plan's network. Usually, the list of included providers is available online for convenience.
Without insurance, therapy can be pretty expensive. This is, unfortunately, one of the main barriers to care. Folks who would otherwise benefit from talk therapy avoid it or believe it's not for them because they can't afford it. That being said, some mental health professionals offer a sliding scale based on what a potential patient can afford, thus making their services more accessible. Additionally, student health centers at universities or other community-based health centers may be able to provide guidance on where to look for those offering these lower-cost therapy services.
Online Therapy Is the Wave of the Future
Before the COVID-19 pandemic, there were plenty of online therapy services. Now, online therapy has become a lot more common, and it's probably a service that's here to stay. Some versions of online therapy include digitally meeting with a therapist by way of a video call. This is the most similar to traditional, in-person therapy. In fact, during pandemic lockdowns, many in-person therapists switched their services to Zoom calls for safety reasons, and, in all likelihood, that will remain an option going forward.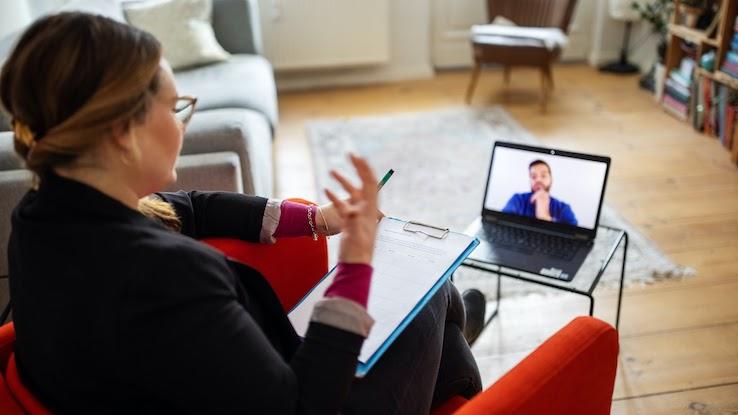 Some online therapy services offer people the chance to talk to a licensed therapist at a much more affordable rate than in-person services. Some offer live appointments, while others offer text, audio, or video messaging for patients and therapists to communicate back and forth. Live chat sessions, where a patient schedules to have a text conversation with their therapist, are also becoming increasingly popular.
Several online therapy services, such as Talkspace and Amwell, even accept insurance. If you don't have insurance and find that online therapy is still outside of your budget, there are also some free options. Typically, free online therapy connects people with a trained listener — not necessarily a licensed professional — who has volunteered to offer advice to those in need via text chat. Furthermore, some of these free online therapy services are anonymous.
Emergency Hotlines Are Always Available
Emergency hotlines are available for free 24/7 for people who need someone to talk to in the heat of a moment, especially if they don't have a therapist or can't take the time to schedule an appointment. Calling an emergency hotline connects you to a trained volunteer, so depending on the hotline, volunteers are trained to help in those particular crisis situations. For example, someone experiencing suicidal ideation may reach out to the National Suicide Prevention Hotline. 
These hotlines are usually anonymous, and, if they aren't, they're confidential. This means no one needs to know you called a hotline, which may encourage those who are feeling ashamed or afraid to reach out, despite that inner turmoil.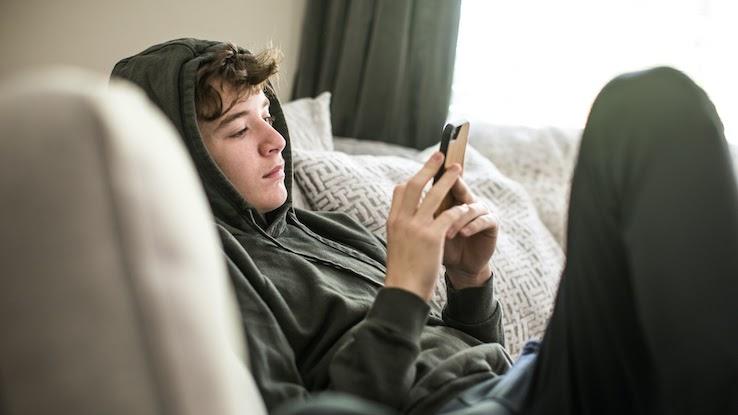 Some hotlines aim to help particular groups of people. For example, the Trevor Project works with LGBTQ+ Youth, while Trans Lifeline connects trans folks with their peers. Additionally, chat-based emergency hotlines are also available for free 24/7 in the event of a mental health emergency. Instead of talking, you'll text back and forth with a trained crisis counselor to get the support you need right away.
Don't Underestimate Support Groups
Support groups are also helpful to those living with mental illness or other mental health concerns. Many different types of organizations offer support groups that can range from being led by a mental health professional to being led by a volunteer or peer. In general, support groups offer a space where people can get together to discuss their feelings, challenges, and experiences.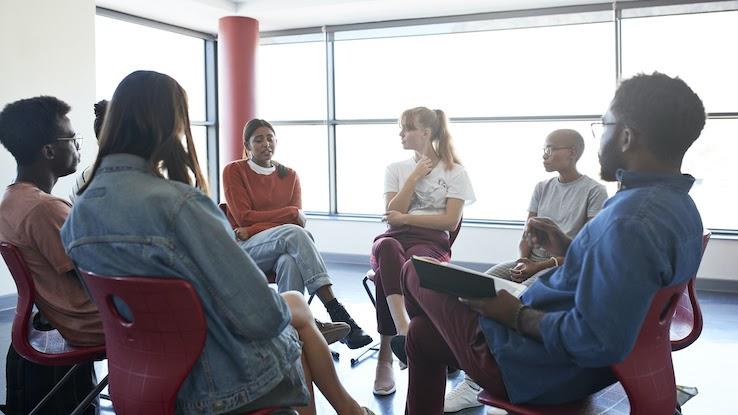 Most of the time, support groups focus on specific topics or threads. For example, there are addiction, grief, depression, and divorce support groups. Some are secular, while others are affiliated with a religion or religious institution. Connecting with others who are going through the same thing you are can be immensely helpful; it can reflect yourself back or allow you to see a different point of view. Because they're usually free, support groups are an accessible way to get help when you need it.
To find a support group in your area, research online to find the precise type of group that will fit your needs. If that doesn't work, you can contact your doctor or call a support hotline and they will likely send you in the right direction. There are also online support groups if you find that is more convenient. Remember: If you don't feel a connection to a certain support group, or you find that it isn't helping, you can always find another one that might be a better fit. In other words, don't give up just because the first one doesn't work out.
Around-the-Clock Inpatient Care
Inpatient care for mental health concerns and illnesses involves staying overnight in a facility geared toward helping patients navigate what they're facing. Stays can range from one night to months, though the typical treatment period is less than 30 days. Inpatient facilities provide around-the-clock help as well as supervision to ensure the safety of those admitted.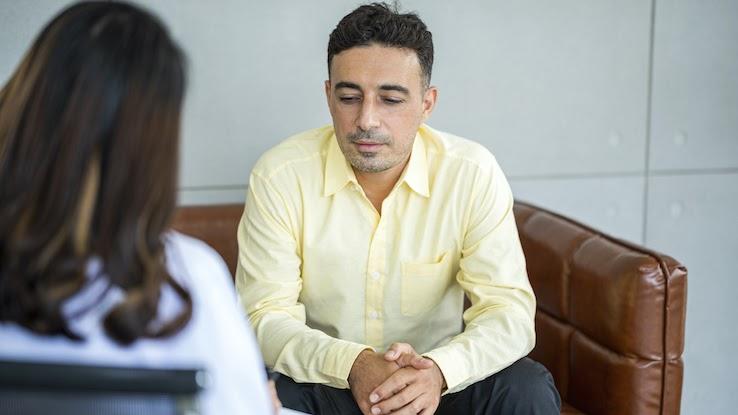 Inpatient mental health centers typically provide different kinds of therapy. Psychotherapy, psychiatric treatment, and various therapeutic activities can all help mental health patients cope and eventually get back to living a healthy life where they can manage their illness or disorder. 
Mental healthcare in an inpatient setting is offered publicly, meaning it is operated by the government, and privately, meaning it is offered by a privately-owned service. Insurance typically covers (or at least partially covers) inpatient care for mental health when it's needed. If you need inpatient mental healthcare but don't have insurance and can't afford to pay out of pocket, you might be eligible for Medicaid's cost-covering program.
How Nonprofits Fit in to the Mental Health Sphere
Many nonprofits focus on mental health and mental illness so as to directly assist and provide services to people in need. They also spread necessary information about mental health and mental healthcare to raise awareness so that more people realize when  (and where) to seek help or support. Additionally, nonprofits working in mental health advocate for governmental change laws in favor of better mental healthcare for all.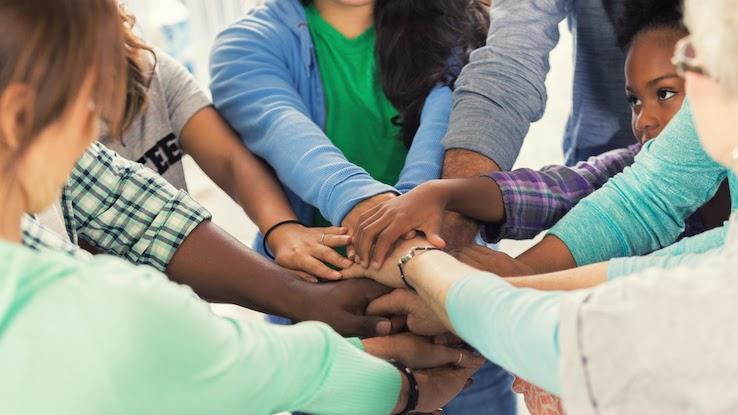 Mental health services from nonprofits can include support groups, emergency hotlines, and even clinical care. For example, the National Alliance on Mental Illness (NAMI) provides free, anonymous support groups around the country. Aside from the services NAMI provides, they are also a great resource to connect you with other kinds of mental health services that match your needs. Mental Health America (MHA) is another great resource.
The Child Mind Institute is a national nonprofit that focuses on helping children and families dealing with mental health concerns. Their services include free education and resources, and they offer in-person care and financial aid in certain areas to folks who are eligible.