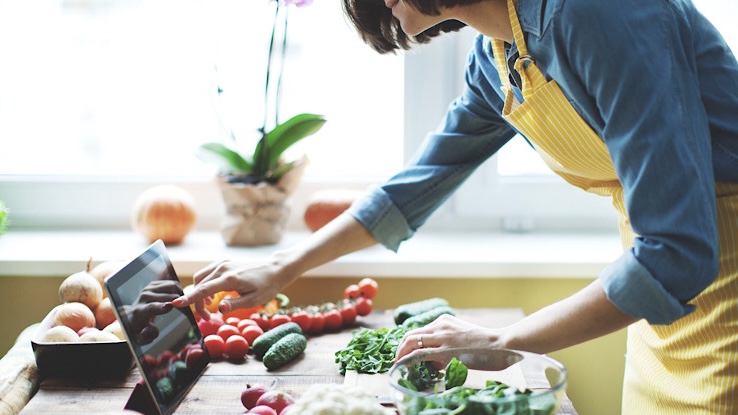 Knowing the best foods for people with kidney disease is an important step in staying healthy if you have chronic kidney disease (CKD). It is also helpful to know how to find recipes for CKD that are best for your health condition.
If you have CKD you have damage to your kidneys which changes how your kidneys work. Your kidneys filter your blood to maintain safe levels of nutrients in the body. Any changes to your kidney function means you will need to pay extra attention to what you eat. Also, what you need to eat will be different from another person with CKD based on your stage of CKD. This can even be different if you are on dialysis or if you had a transplant.
There are many reliable online resources that have recipe ideas for all stages of CKD. They can help you plan and enjoy different meals that are good options for you.
National Kidney Foundation
The National Kidney Foundation website contains an easy to use recipe tool. The recipes are easy to follow and it includes preparation and cooking times.
This tool has a search box that can help you find recipes for CKD. You can filter your search by:
Different stages of CKD and coexisting conditions like diabetes or organ transplant
Diet including CKD-specific diets like low-phosphorus or low-potassium
Cultural or religious diets like halal or kosher
Plant-based diets
Allergy diets like gluten-free or nut-free
Meal type like soups, salads, breakfast or dinner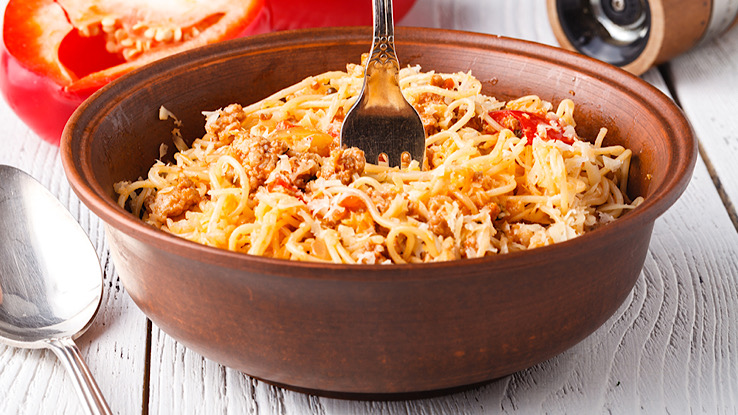 The Hearty Chicken Baked Pasta is an example of a recipe that is appropriate for CKD stages 1 and 2, dialysis patients and diabetes patients.
The ingredients include chicken thighs (a good source of protein), a can of low-sodium mushroom soup, pasta (low-phosphorus) and onions (low-potassium). In addition, this recipe is halal, low-calorie, low-carb and nut-free.
Northwest Kidney Centers
Northwest Kidney Centers is a non-profit, community-based organization. It has a recipe page that contains recipes that are good for people at different stages of CKD.
You can find recipes for CKD using the search and filtering options by:
Meal or cuisine including daily meals, meals for holidays, ethnic cuisine and vegetarian cuisine
Diet including low-phosphorus, low or high potassium and low or high protein
Each recipe on this site has nutritional facts such as recommended daily potassium or phosphorus limits for patients on different types of dialysis.
These Anytime Energy Bars from the website are great for breakfast or as a snack. They are low in potassium and sodium. They are also high in protein, and are a good option for vegetarians. These anytime energy bars are a great way to increase fiber in your diet.
The ingredients in these easy to make bars are rolled oats, unsalted peanuts, semi-sweet chocolate chips, eggs and apple-sauce.
Diabetes Food Hub
The American Diabetes Association has the Diabetes Food Hub. Even though this website is for diabetes, you can find recipes for CKD by using the filter options like:
CKD dialysis or CKD non-dialysis
Ingredient likes and dislikes
Nutrition including high fiber or low carb
Cuisines from around the world including French, Italian or Caribbean
Meal types including daily meals, holiday meals or plant-based recipes
There are also filters based on budget or for meal kits
Hovering over each food photograph reveals more detailed information like nutritional facts, preparation and cooking time. You can also order the ingredients you need for many of the recipes, if they are linked to the online shopping app.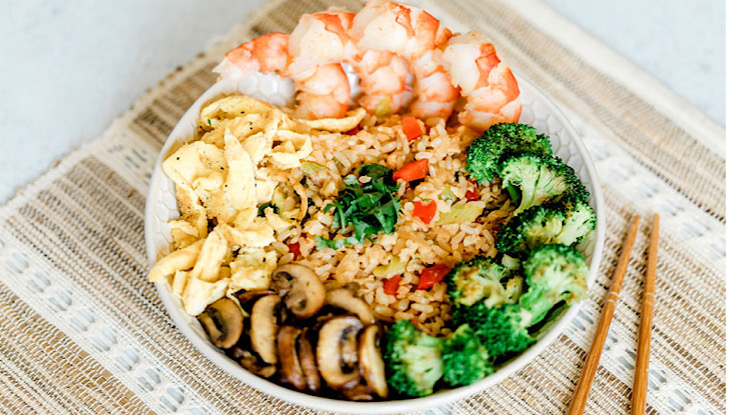 One example of a budget meal is the Low Carb Veggie Fried Rice Bowl. You can easily change the ingredients with different lean protein like chicken, pork, shrimp or tofu. This recipe is lower in carbs and higher in fiber because it is made with 'riced' cauliflower.
Kidney Foundation of Canada
The Kidney Foundation of Canada has the Kidney Kitchen Cookbook that has recipes for CKD. You can find recipes one filter at a time including:
Diet type like limited to high protein, low-phosphorus, low-potassium or low-sodium
Meal type including breakfast, family friendly or international cuisine
Each recipe is easy to follow, and includes some nutritional facts.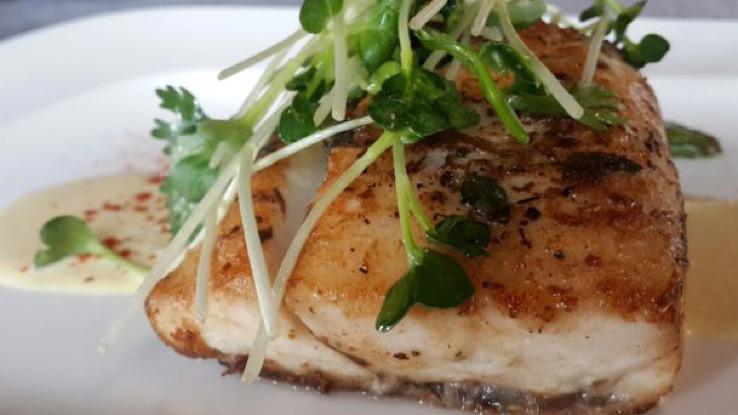 The Broiled Red Snapper with Herb Pesto is a high protein, low-phosphorus and low-sodium fish dish. The snapper is a healthy source of protein. It has a variety of fresh herbs with garlic, olive oil and lime juice which are delicious sources of vitamins and minerals.
In addition to recipes, this site contains a handy weekly meal planner. It calculates daily and weekly nutrient intake to help you maintain a healthy diet.
Living with CKD can be hard with restrictions to both lifestyle and diet. With these helpful resources, you can find easy ways to meal plan and prepare meals for any stage of CKD.
Resource Links: